About the SWRS
The Slough & Windsor Railway Society is for anyone interested in rail transport of any kind, especially railways in the area around Slough and Windsor (UK).
The Society meets for illustrated talks on Friday nights in a former Great Western Railway building adjacent to Slough railway station, known to us as The Manor.
Non-members are most welcome.
"Friday Nights at The Manor"
23 February 2018
GWR Salisbury Branch
in WW1
Robert Cole
7:30pm, at 'The Manor', Slough Station (directions)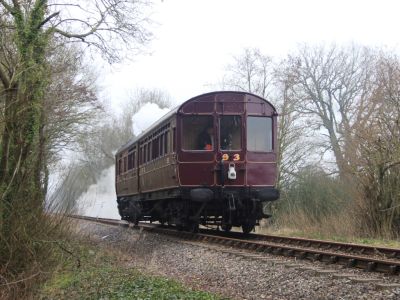 The Great Western Railway's branch line from Westbury, in Wiltshire, to Salisbury was completed in 1856. Most of the smaller stations were closed in 1955, but the line remains open as part of the Wessex Main Line.
Robert will no doubt be explaining the role that this branch line – with its proximity to the military camps and training areas around Salisbury Plain – played during the First World War.
Mystery Rail Trip
Friday 21st July
Leaving from Slough Station at 7pm (note the earlier time) it will cost you the price of a pint (or two!) plus the return fare to Bourne End.
Can't give you any more details than that, or it wouldn't be a mystery...
...but previous trips have usually included a visit to a pub at some point, so it's worth coming along for a drink and a natter with friends, and a journey into the unknown!
(Well, OK...to Bourne End, but we don't know what we're doing when we get there!)
Our apologies for any inconvenience caused.
David Jewell
1932-2016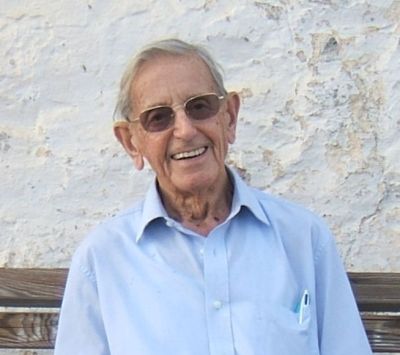 We are sorry to report that long-time SWRS member David Jewell died at the beginning of April, aged 83, following a short illness.
David frequently helped Ted Mundy behind the tea bar on Friday nights, and in 2013 had been presented with the Alan Christmas Award in recognition of his fund-raising for No.3 by collecting scrap metal, particularly aluminium drinks cans.
A tribute will be published in the next edition of The Triangle magazine.
I must extend thanks to all my fellow SWRS members who expressed their condolences and sent cards following my father's death; especially to the many friends who attended his funeral on the 15th.
– Peter Jewell, SWRS Webmaster
Programme Changes: "Friday Nights at The Manor"
This autumn, several Friday night meetings have had to be re-scheduled due to circumstances beyond our control. Full details may be found on the Programme Page.
Next week (2nd March) Peter Trout is unable to present his talk, Blackburn Aircraft .
Instead, Colin Miell has stepped in to the breach to give us an evening of:
German Railways Miscellany – Narrow Gauge Steam.
UPDATE – 15th October:
Christian Wolmar has had to postpone his talk from November 24th until early next year, so please note the following additional changes to the programme:
24th Nov – Windsor Link Railway Update – George Bathurst
05th Jan 2018 – My Latest Book – Indian Railways – Christian Wolmar
Our apologies for any inconvenience caused.
SWRS Trip: "By Routemaster To The Lost Village of Imber"
Saturday, 26th August 2017

Travel by G.B.R.F 66 779 "Evening Star"
and Routemaster Bus to the Lost Village of Imber

from Potters Bar Station -- depart 08:20, return 20:30
Ticket, including coach from Windsor: £99

This trip is sold-out, apart from five tickets available through John Coke!!
Full payment to John Coke
Cheques payable to Slough & Windsor Railway Society

John Coke's phone number at: Contact Us
If you would like more information or to join the Society, please see the Membership page.
"Slough Estates No. 3"
In addition to holding weekly meetings and other events, the Society is the custodian for Hudswell Clarke 0-6-0ST "Slough Estates Ltd No.3", a 1924-built steam locomotive which operated for 50 years on the Slough Trading Estate Railway.
After a prolonged restoration (read more here), No.3 was finally returned to steam in 2000, and spent a number of years hauling passenger services at the Swindon & Cricklade Railway in Wiltshire.
In 2011, No.3 was relocated to the Middleton Railway in Leeds on long-term loan. This line is close to the site of the Railway Foundry where she was built in 1924. No.3 also closely resembles the last steam loco to work over the railway in NCB days in 1958. It is thus appropriate that she should have 'returned home' to Leeds.
– – – Cookies – – –
The Slough & Windsor Railway Society website does not make use of cookies, nor stores any personal information related to you or your visit.